Naxi Dongba
CL.A.U.D.I.A.: Computational and Updatable Dongbas Iconographic Archive
Dongba pictograph dictionary
This dictionary is developed founding on iconographic index plates.
The pictograph You have selected will be show firstly as basic units, and below will follow all variants and derived form attested.
Attestations is given by quoting dictionaries references and, where available, part of manuscripts as context.
Legend of abbreviation
FG. = 方国瑜; 和志武 - Fang Guoyu; He Zhiwu, 1995 "纳西象形文字谱 - Naxi xiang xing wen zi pu" 云南人民出版社
HPZ. = 和品正 - Hè pǐn Zhèng, 2004 " 東巴常用字典(漢英対照) - Naxi Dongba Pictographic Dictionary"
DJ. = Dragan Janekovic, 2005 "Na-si: srpski recnik" - Beograd: Narodna biblioteka Srbije. Here DJ.
JR.I Joseph F. C. Rock, 1963: "A 1Na-2Khi-English encyclopedic dictionary", I volume
LLC. = 李霖灿; Li Lincan, 2001 "纳西族象形标音文字字典 "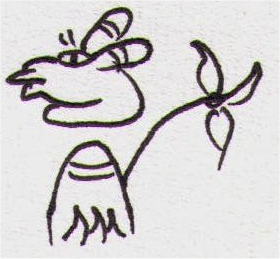 E - Animals,b - Parts of animals id#0
Basic pictograph selected, most common ortography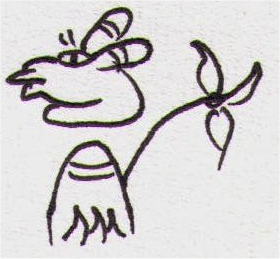 Pinyin: lo2 ndo2 xua2 hiu1 ndgiu1
IPA: [lo33 ndo33 ɕw?33 hy55 ɲɟ55]
Translation: Mountain on which the red birches grow.
Refrences: JR.I.238d /2lo 2ndo 2hoa 1hö 1ngyu/
Notes:
This is the name of the Mountain where the Naxi pre-flood ancestor 1Tso 2zä 3llü 2ghügh (Rock) discended from heaven.
Svp., cfr. ms. 1078. 7 - VII
Attestation:
Variants and related composed or fusion pictographs