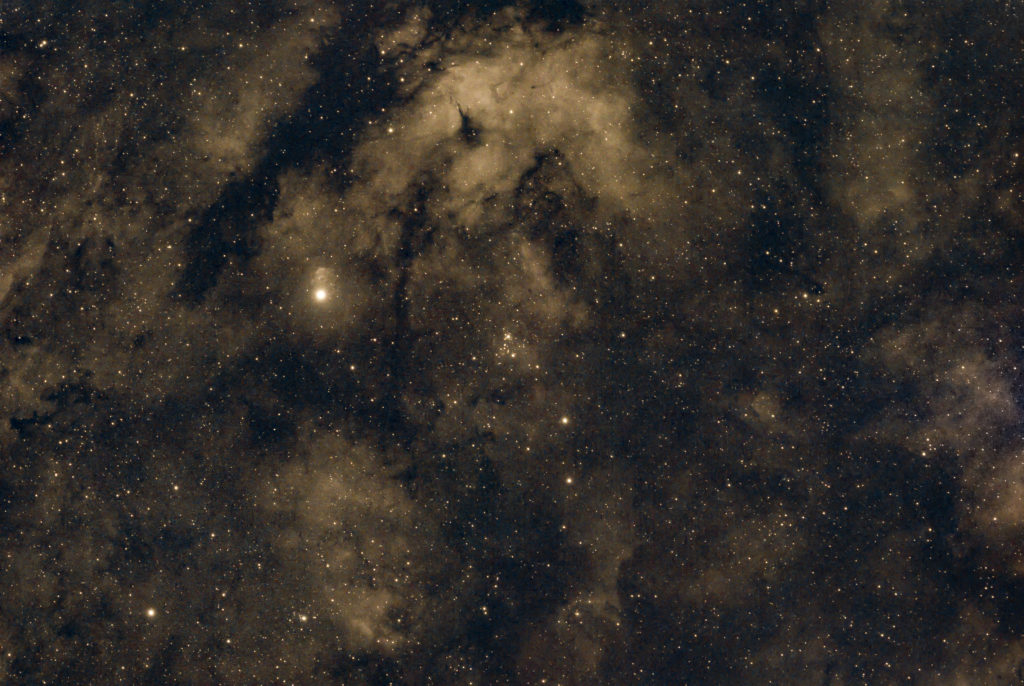 Astrobin: https://www.astrobin.com/o5duea/
Astrometry: https://nova.astrometry.net/user_images/4845717#annotated
William Optics Redcat 51, ASI183MC-Pro with 2″ Ha narrowband filter by Svbony.
Mount: Skywatcher AZ-Gti in EQMOD, fw. downgrade to 3.20 from actual latest 3.26 to support PHD2 guiding in Astroberry server (Raspberry Pi4, 4gb).
After some attempts failed, according to some bugs reported for incompatibilities among astroberry>Kstars/PHD2 guiding, I downgrade my AZ-GTi to firmware 3.20, since then getting able to perform very quick calibration and autoguiding both in PHD2 and internal Kstars.
This is an integration of some Ha subframe taken at 300sec, Gain180, -15C with ASI183MC-Pro on WO Redcat 51 from home balcony, Bortle 6 urban sky.