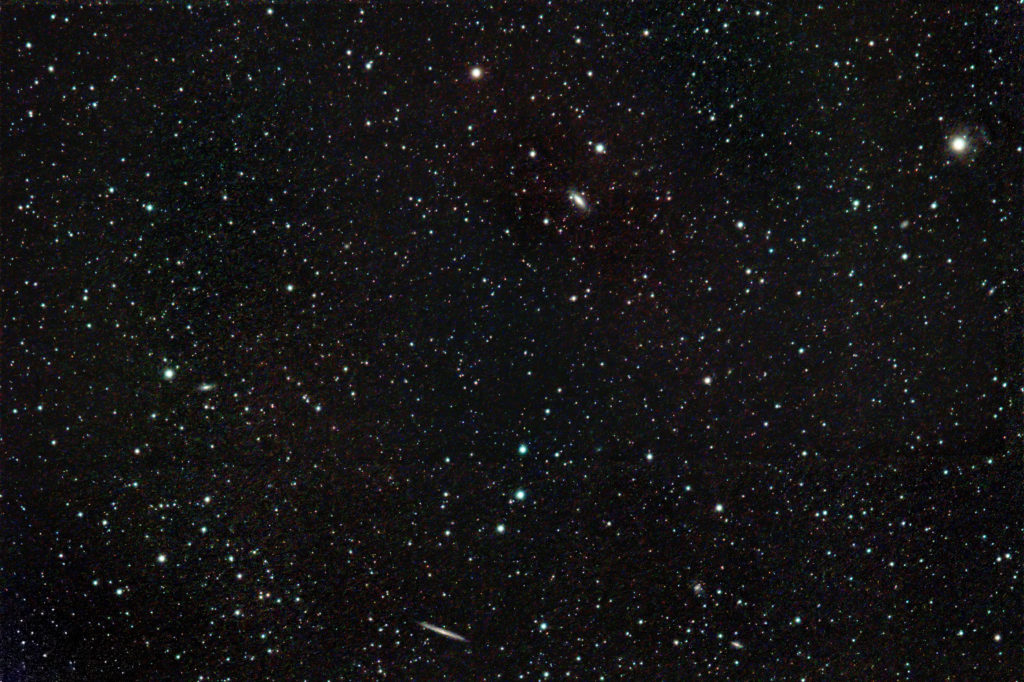 Astrobin: https://www.astrobin.com/m7ffkr/
Astrometry: http://nova.astrometry.net/user_images/4854083#annotated
M102 and NGC5967, 5906 in CLS filter by Svbony.
Canon EOS 500d Full spectrum IR cut, William Optics Zenithstar 61/360, Skywatcher EQM35 Pro, all moved by Kstars on Astroberry (RaspBi4, 4gb)
PixInSight Drizzle data integration of subframe recorded at ISO400/600sec. non by Kstars.
Kstars/Ekos used for the 2nd group of subframe taken by William Optics Redcat 51 and ASi183MC-Pro in UHC filter by Optolong, Gain180 300sec.