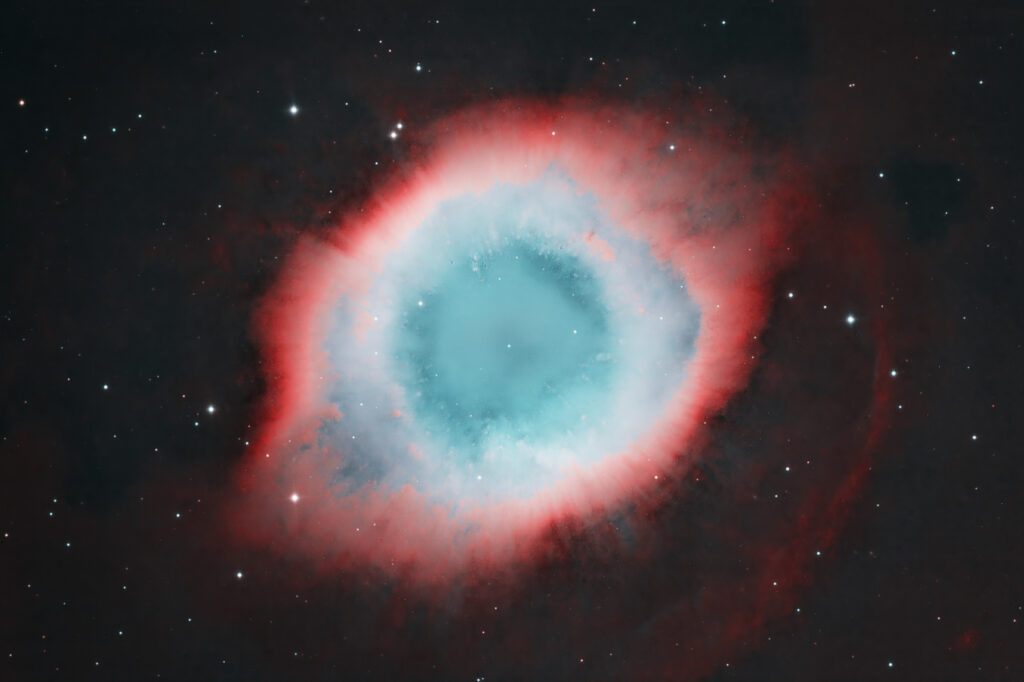 Helix Nebula in narrowband, HOO and SHO palette.
Data retrieve from Telescopelive network, El Sauce Observatory in Chile, Planewave CDK24 with QHY600M Pro CMOS camera, subframes of 300sec recorded between 30/06/2023 and 02/07/2023.
Astrobin: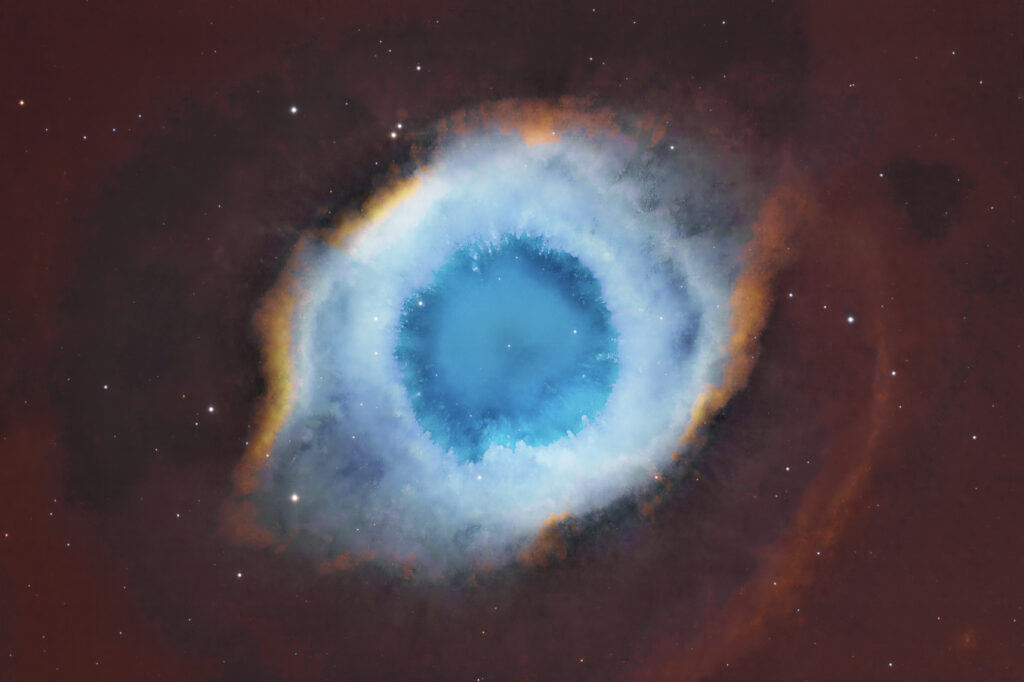 SHO palette integration.
Starless and star composition made in Photoshop, with different fixing and adjustement layers; .psd master for SHO available here, and HOO here.