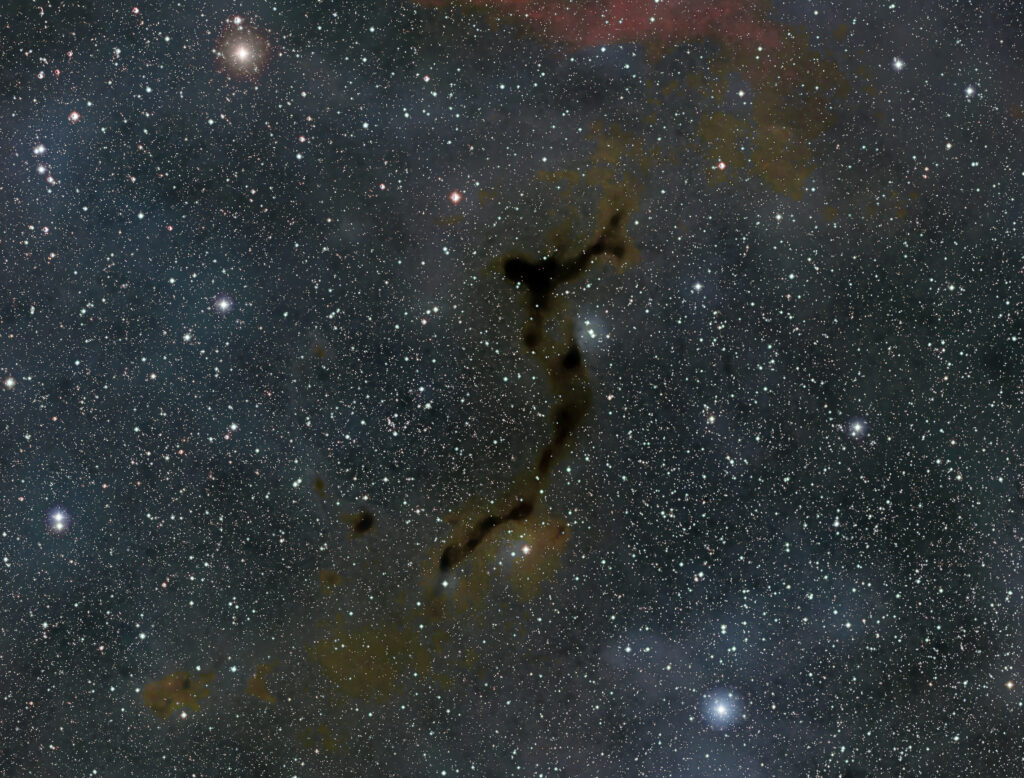 Astrobin: https://www.astrobin.com/7gf8jy/
Barnard 150 "Seahorse" nebula in LRGB, from Almeria (Spain) Takahashi FSQ-106EDX4 (106 mm) F3.6 with CCD Proline FLI PL16083; 600″ subframes.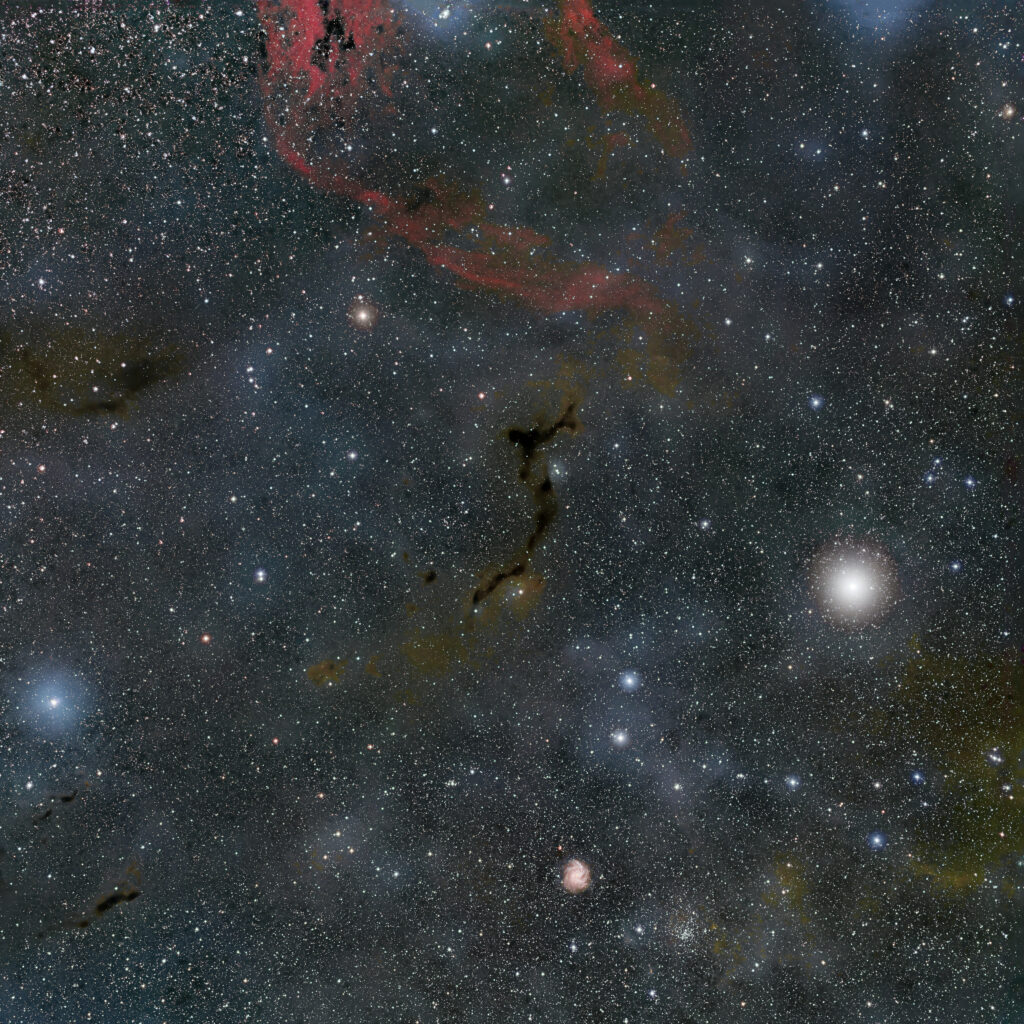 Amazing wider field view includes many DSO objects.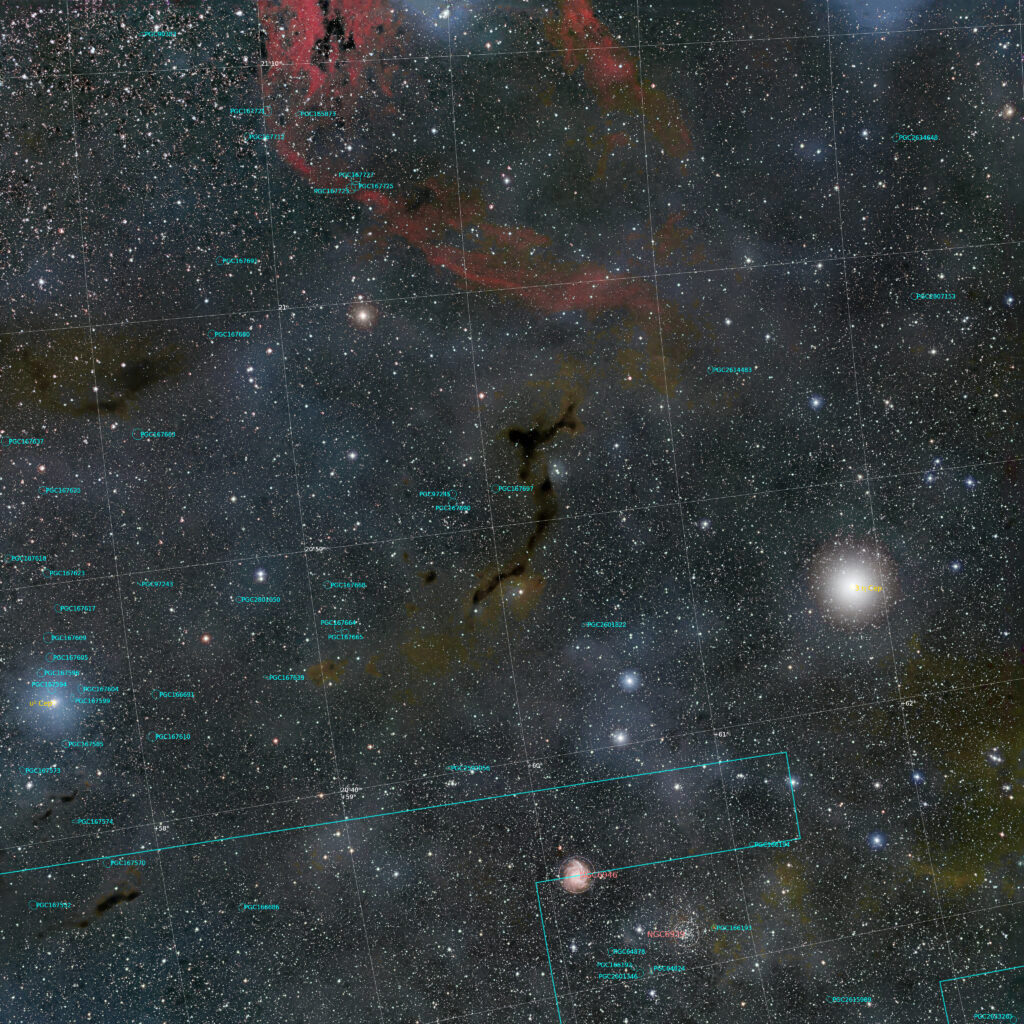 Annotated wider field view shows PGC galaxies and details.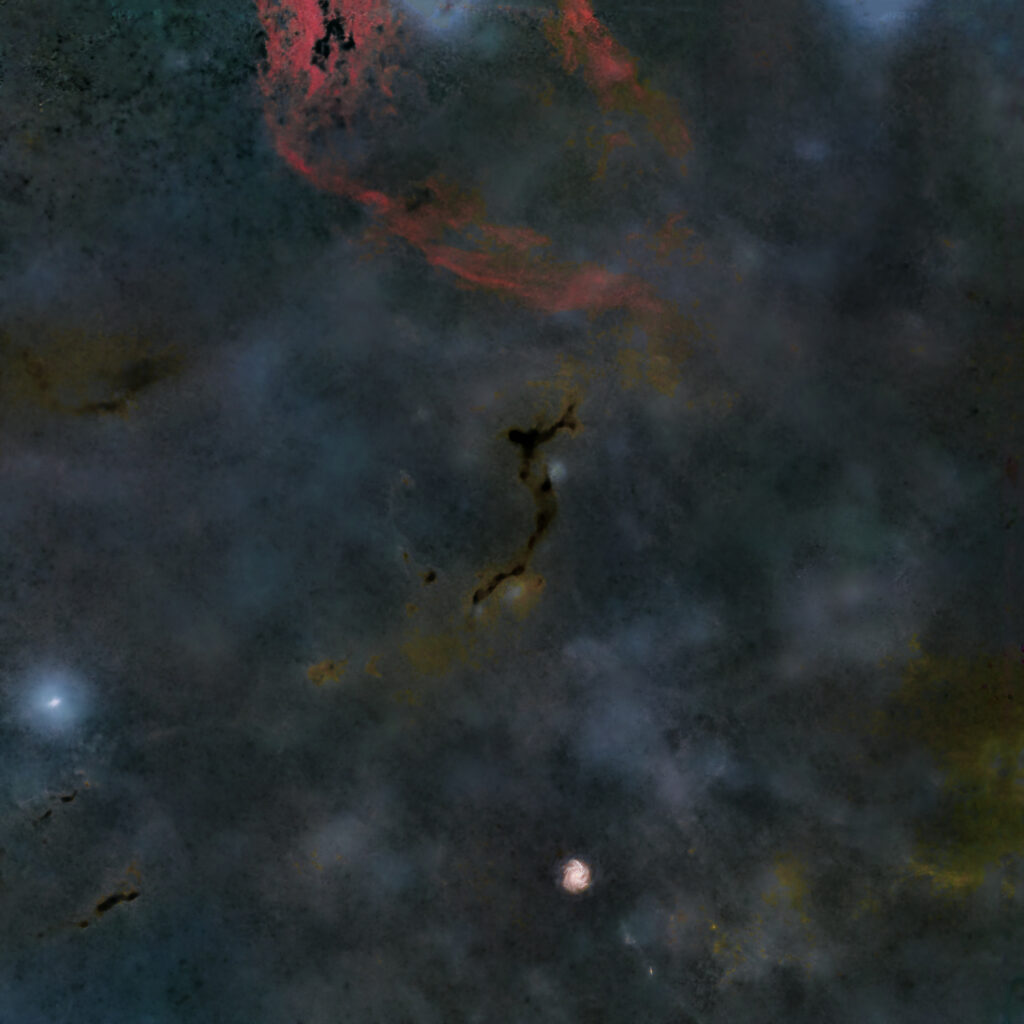 Starless stage of image post production before Photoshop reassebling reveals nebulosity complex details and structures.
After cosmetic correction of calibrated data, I processed subframes within star registration and integrated each channel. LRGB channel combination gave the starting point master. It was processed into dynamic BG removal and after platesolving colors were calibrated by SPCC.
Deconvolution and denoise followed to thus apply color masks for a first enhancement of colors and contrast first to the whole starry file, thus to starless and stars separated flows for better result.
Final composition of image made in Photoshop; original .psd with layers groups and adjustement here available: https://e.pcloud.link/publink/show?code=XZ5P32ZlidItSMrXL07KMEhHc66byDiAWhV