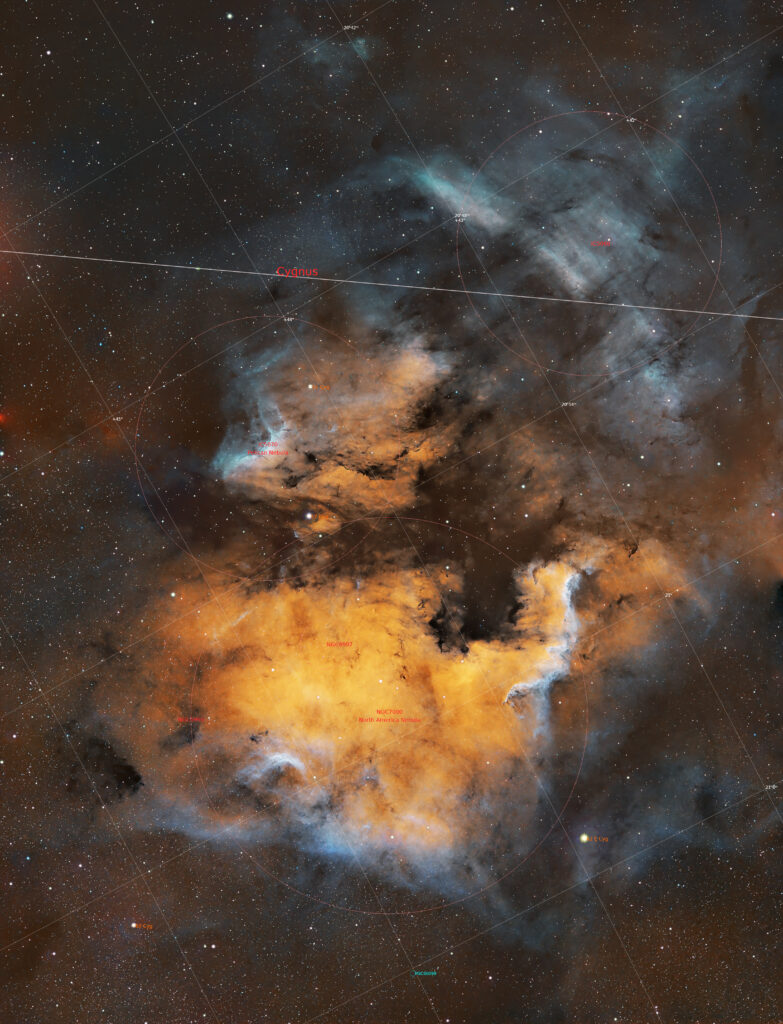 I'm totally in love with Cygnus region, and try a 2 panel mosaic work focusing about NGC7000 and surroundings.
Astrobin: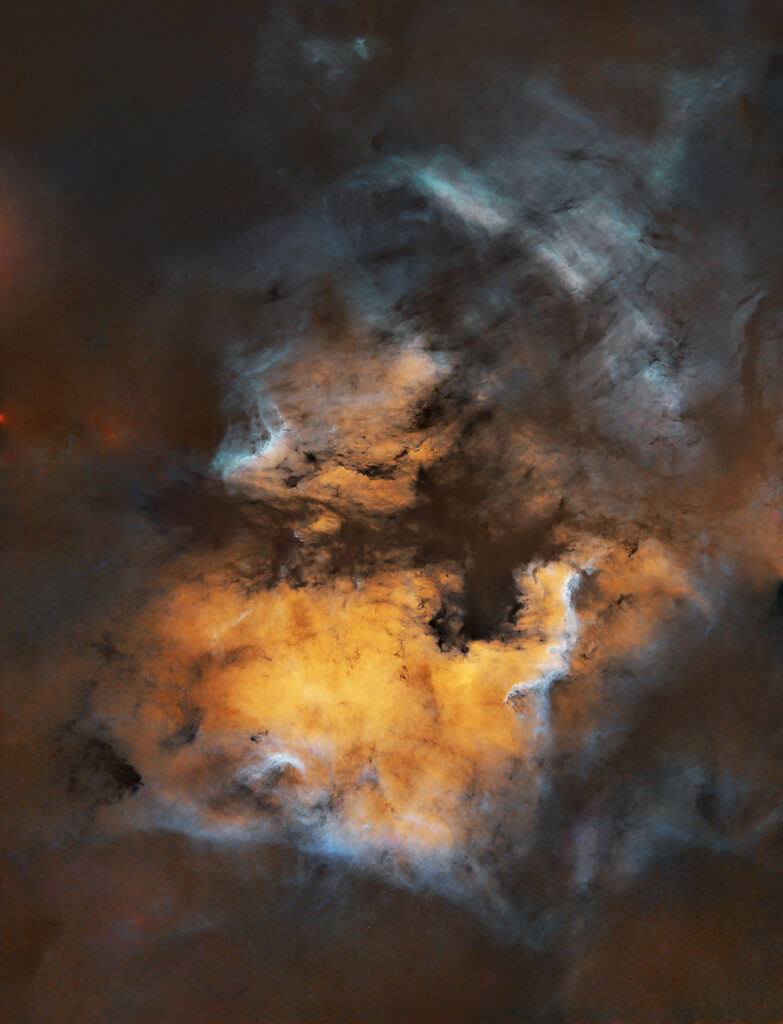 Starless and star integration made in Photoshop, with layers group blending in screen mode.; photoshop master available here > https://e.pcloud.link/publink/show?code=XZVj0sZbCSHNHTHUq8zzOIsayXkFHXxBDgX
Hbeta Optolong filter data used to intergate Oiii records for blu channel within RGB channel combination.
Complete framelist (Astrobin formatted CSV .txt file) available here: https://e.pcloud.link/publink/show?code=XZ1j0sZkq9w5KIavmyB9PUde9Nt4fcxTR9k